Realms!
Diamond Defender 3
Have you seen Diamond Defender 3 yet?
It's a 1.15 remake of the popular map Diamond Defender created by Xisuma and Eease, and later updated by Vilder50 and pollieboy. The objective is to protect your diamonds from the waves of creepers.
Can you protect the diamonds and beat our highscores in leaderboard mode?
Play it now! Additionally, the map is also available on Realms.
Play it here!
Comment 18.05.2020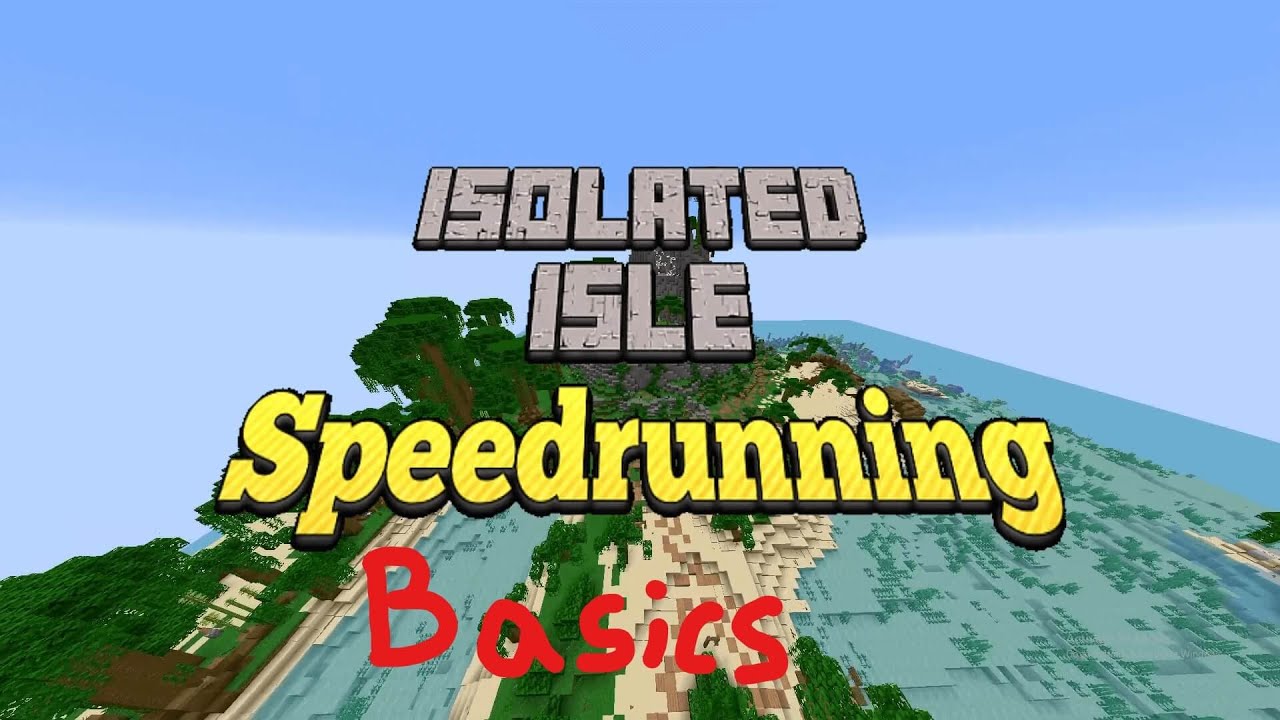 Isolated Isle Speedrunning Basics
Are you interested in speedrunning Isolated Isle?
If you are, you're in luck, because Smoke made a video about the basics of speedrunning the map!
If you're not familiar with Isolated Isle yet, you can check it out via the link below!
Watch it here!
Comment 26.04.2020
Map Breaking Issue (Resolved)
UPDATE: This issue has been resolved
Due to a change in the Minecraft Skull Format any maps made since 1.8, may now be affected by crashes during skull rendering.
This may affects some of our maps, we are currently working on identifying these. Thereby it is currently possible that some of the maps provided on this website are not functional.
We will try to fix this as soon as possible. Sorry for the inconvenience.
You can find the bug report about this here
Comment 23.04.2020
Realms!
New Map: Honey Missile Wars
Some of our members/friends have independently been working on a map on their own and gave us permission to publish it here!
It's a 1.15 remake of SethBling's and Cubehamster's popular 1.8 map, Missile Wars, and just as much fun as the original!
Launch missiles to blow up the enemies nether portal, and ride them to infiltrate their defenses. Destroy incoming missiles by any means!
Play it now, and battle your friends! Additionally, the map is also available on Realms.
Play it here!
Comment 12.04.2020
New Map: Isolated Isle
Gather items and materials to build a raft. Explore the island and manage your limited inventory space! Defend the raft at night so that ethereal monsters don't destroy it. Craft and enchant items to build the raft as fast as possible!
Play with your friends or alone, and try to escape the island! You can submit your scores to our leaderboard. Can you beat our scores?
Check it out!
Play it here!
Comment 05.04.2020
Melting McTsts Bossfight (April Fools)
Today is a very special day. We've decided to bring back one of our much beloved 1.9 maps.
Starting from today, you can once again enjoy Melting McTsts Bossfight
Can you defeat him?
Comment 01.04.2020
Vertex MapJam #2
We're hosting a MapJam next weekend (March 20-23rd)!
Create a map from scratch in 2.5 days by yourself or with up to two teammates.
All of the maps will be submitted, played, and voted upon by the participants!
Here's our tweet about it!
Comment 17.03.2020
Realms Map Maker Cape Record
This year we once again tried to beat the record of the most people with the Realms Mapmaker Cape on one server.
We crushed the record from last year (37 people), with 72 people on one server!
Here's our tweet about it!
Comment 15.03.2020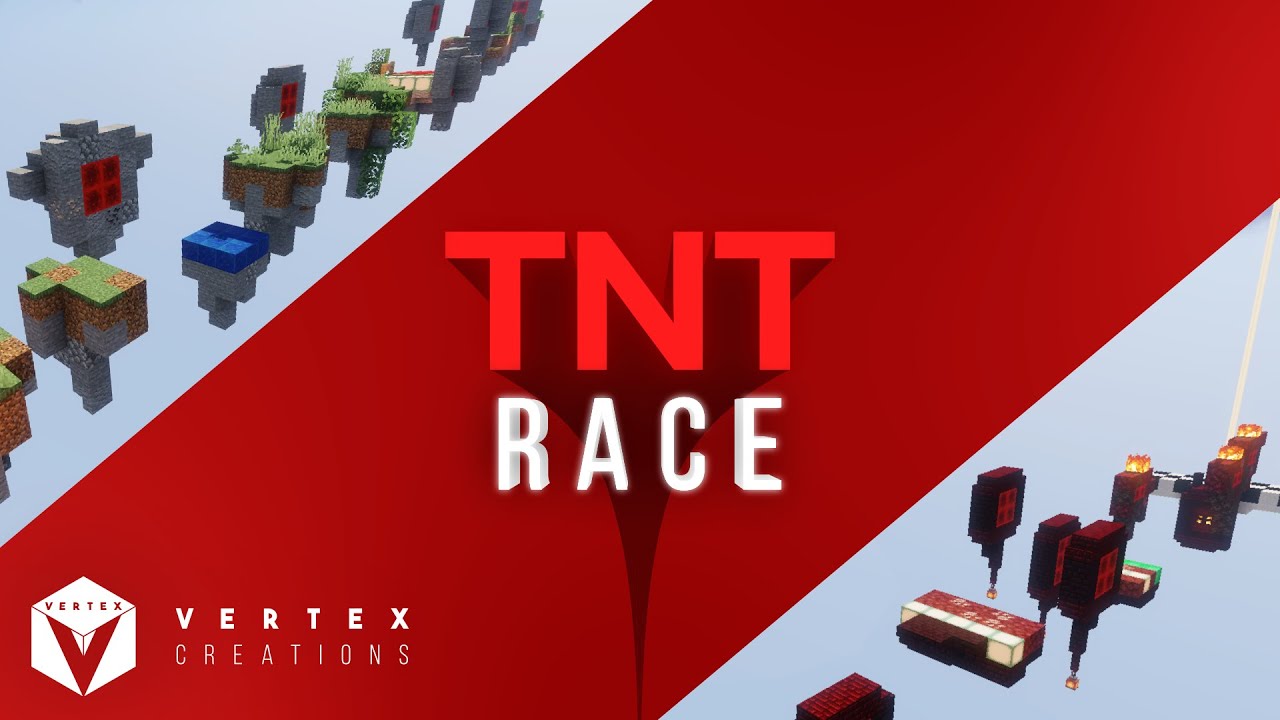 New Map: TNT Race
Here's our first map of 2020!
Race your friends in this exciting parkour map with a unique twist! You can boost yourself up using TNT to reach seemingly impossible places.
And if you're alone, you can try to beat the scores of other people in Highscore Mode!
Watch it here!
Comment 06.03.2020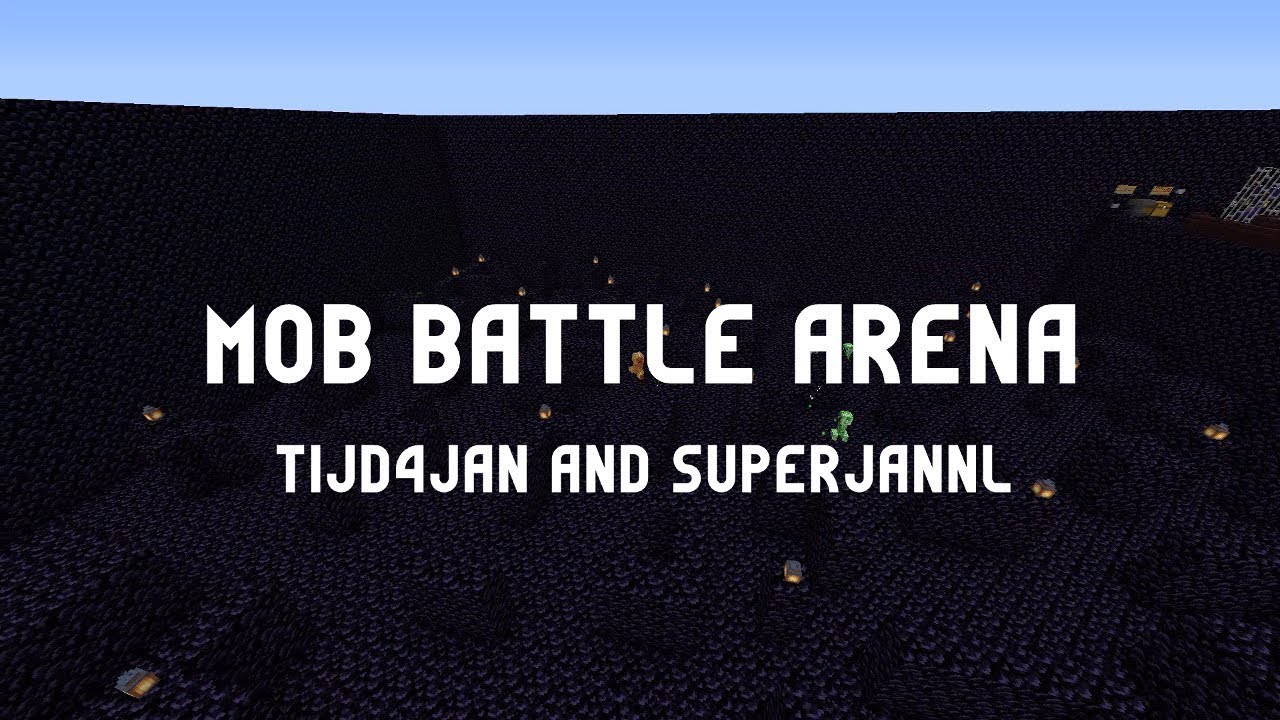 Minecraft Map Review #1
One of the Vertex members, LegoBro, has started a Minecraft Map Review series.
The first map he reviewed is Mob Battle Arena, make sure to check out his video!
Watch it here!
Comment 04.01.2020